IDEO's Circular Design Challenge invited design thinkers globally to create a sustainable design solution for reducing plastic consumption.
"How might we reduce plastic use globally?" was a question we pondered during the workshop in Palo Alto. There were expert talks and other design thinker fellows from IDEO to discuss the topic and brainstorm ideas. I presented my concept of smart vending machines, to help eliminate the "one time use" of small plastics, which mostly ends on the landfill because of the challenge they present to the recycle facilities.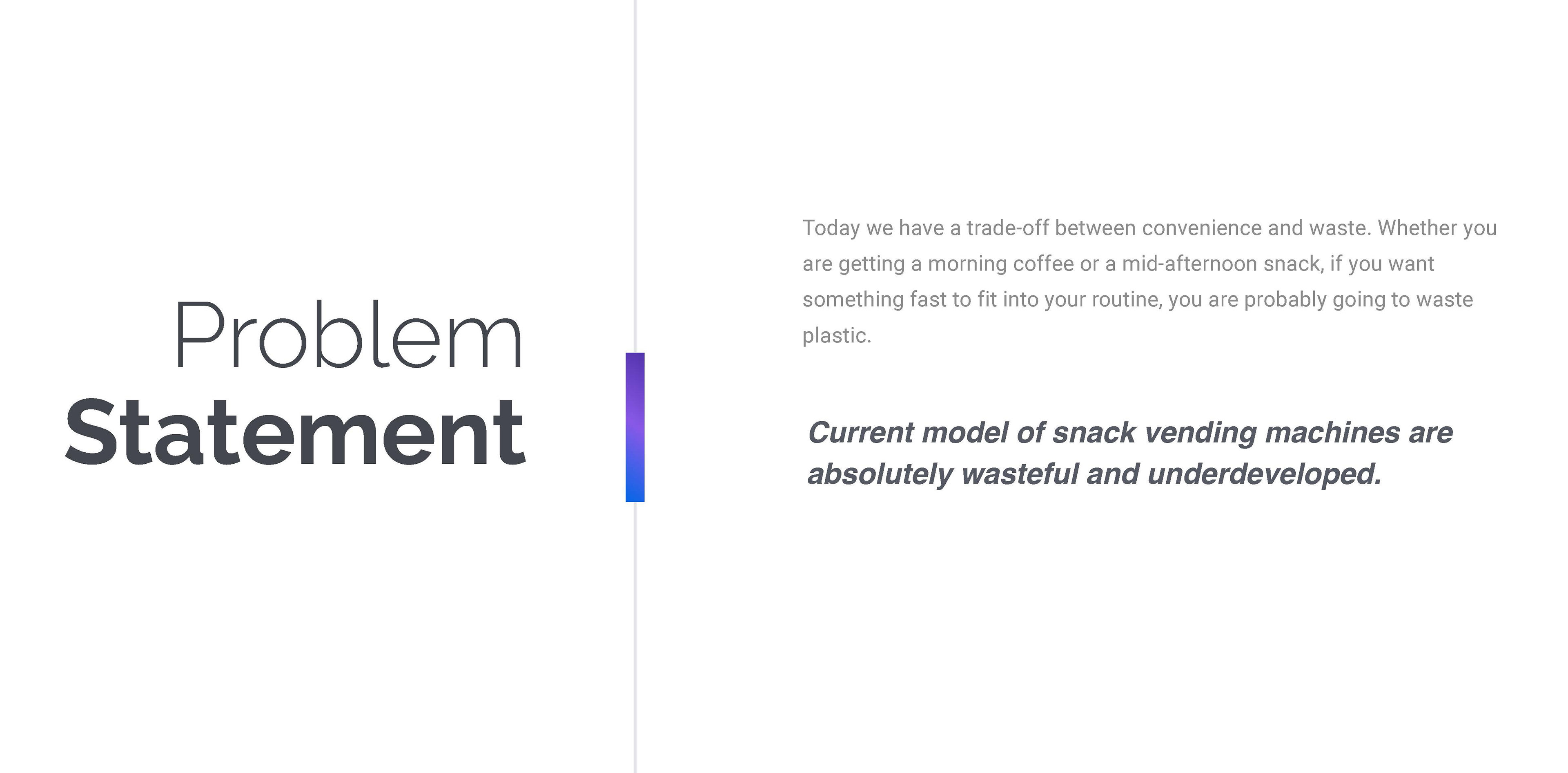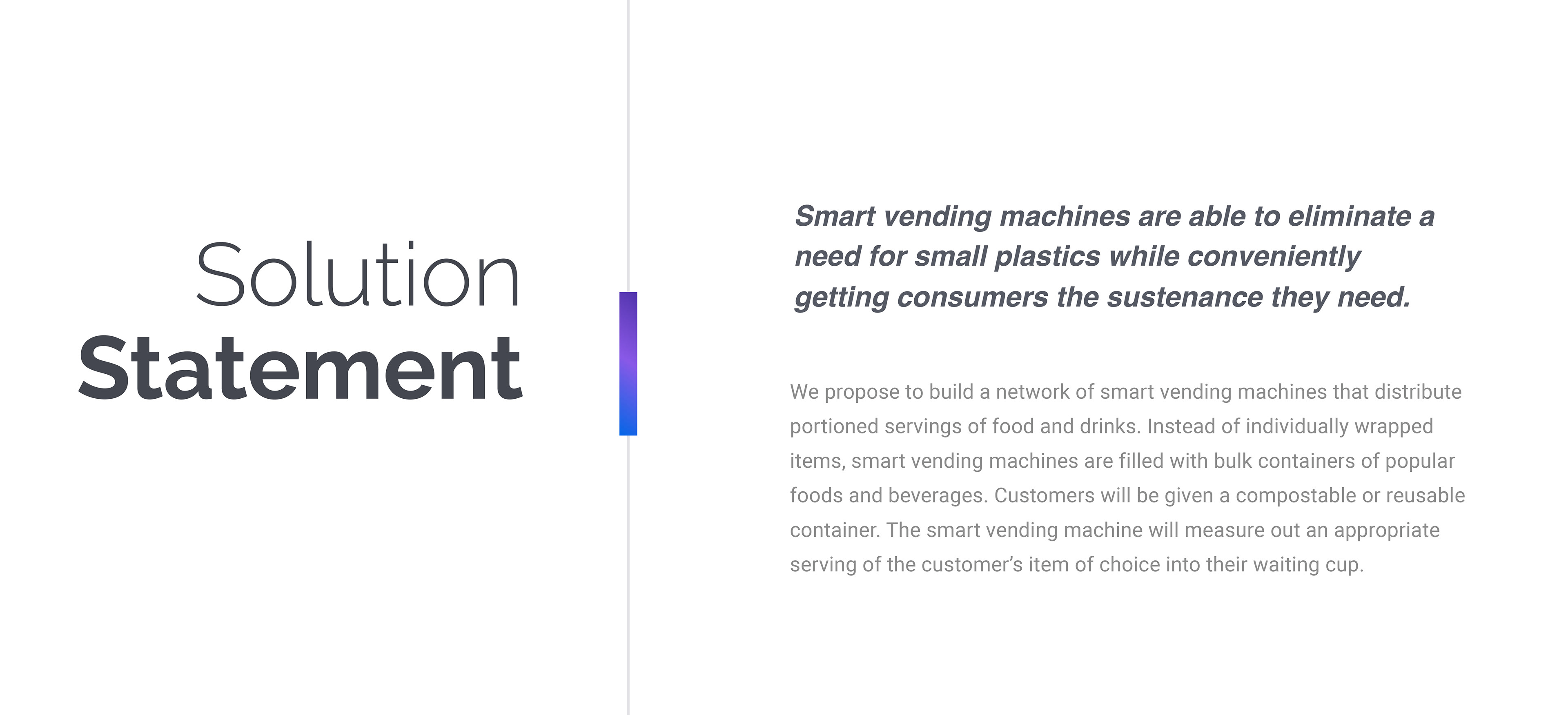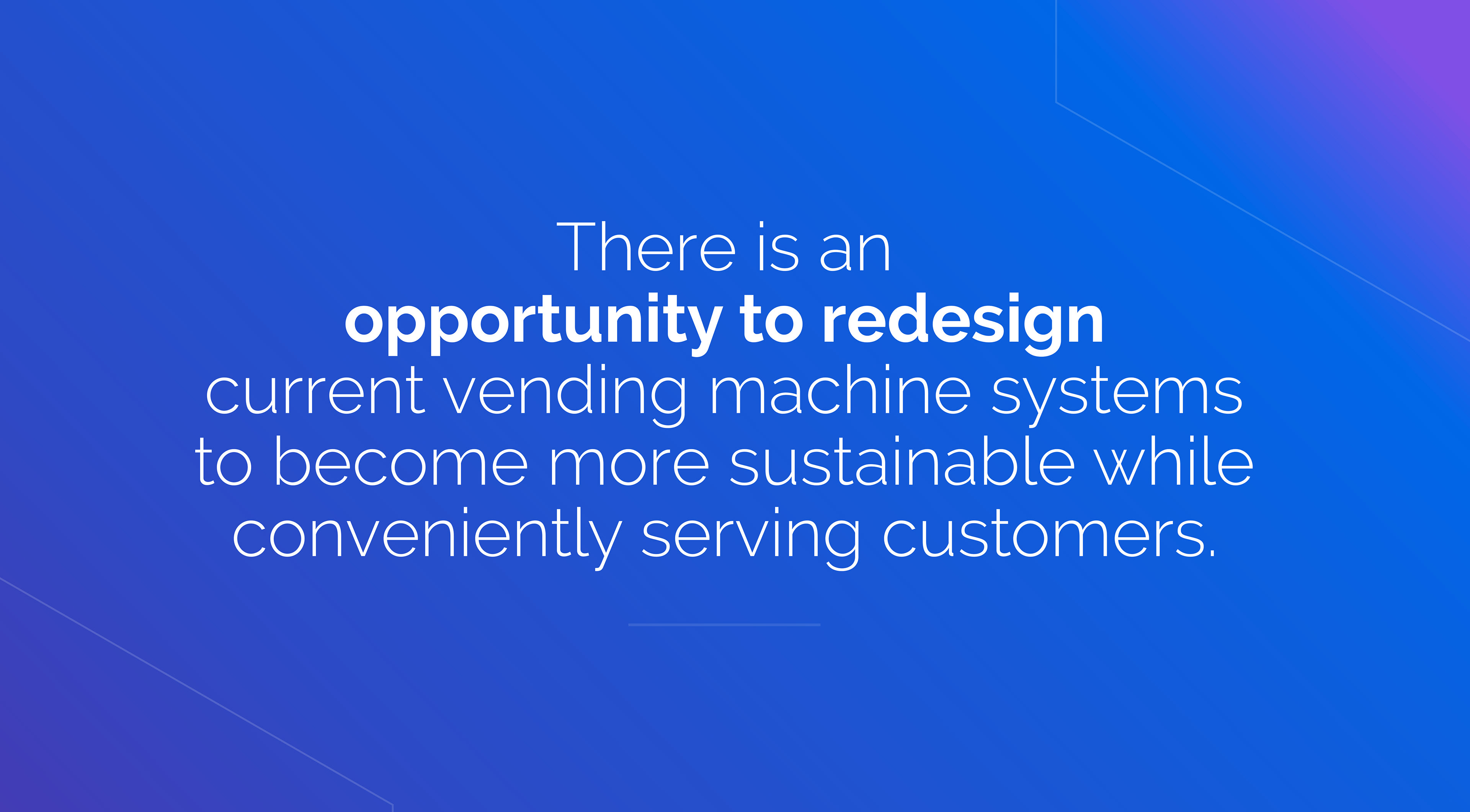 Globally there were 600 ideas submitted, my concept "Smart Vending Machines" was included as one of the 100 concepts to move on to the next level in the competition.  As a finalist I got to interview an IDEO New York, Design Strategist in order to strengthen my concept for the 3rd round of the competition which would lead to work with venture capitalist to prepare the chosen design concept to be further development and implementation. While my concept did not win this last step, It was a great experience to be part of and learn from. I felt privileged and honored to be part of such a great community and smart people, who believed in the possibilities and actively strive to achieve them.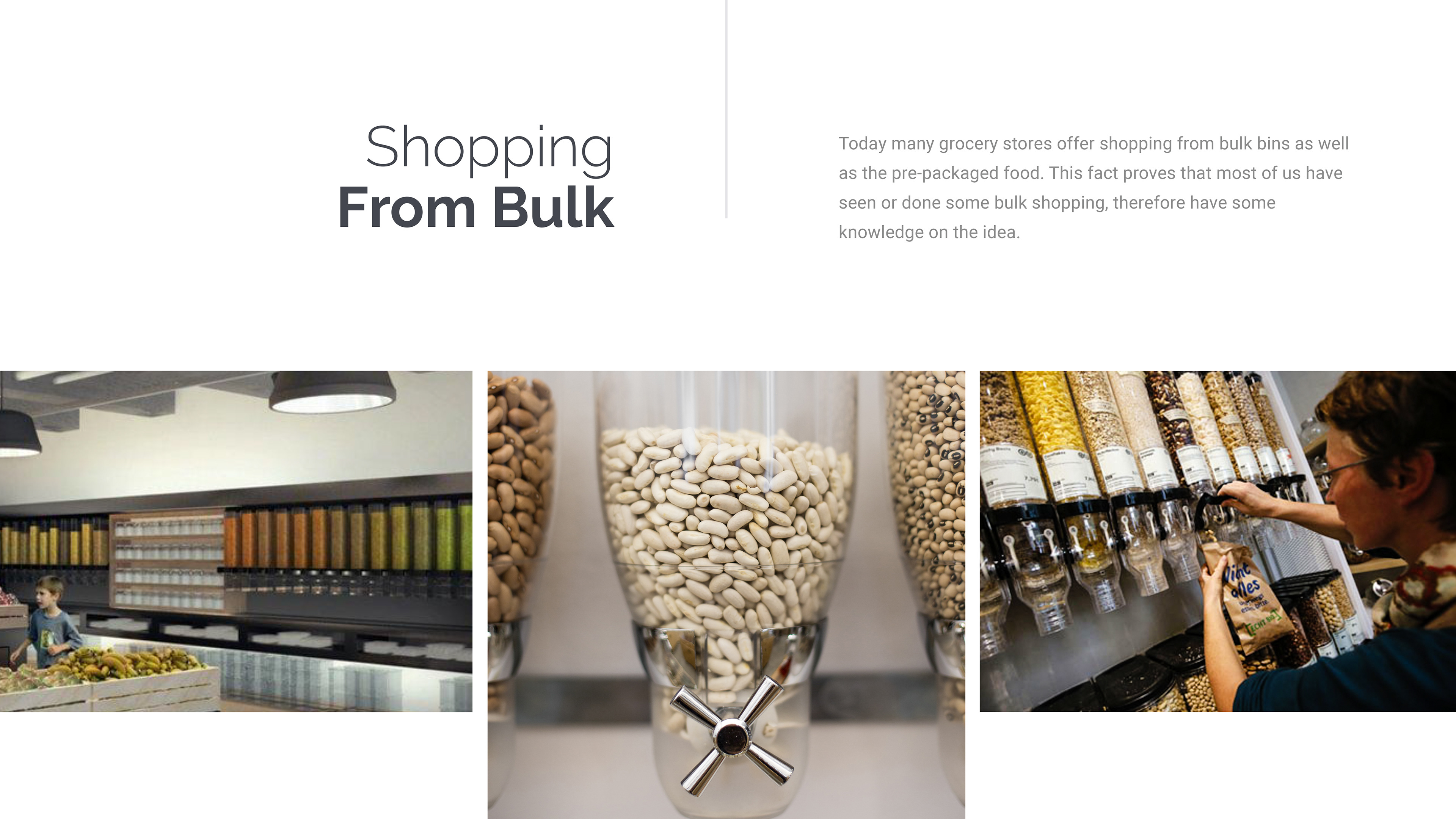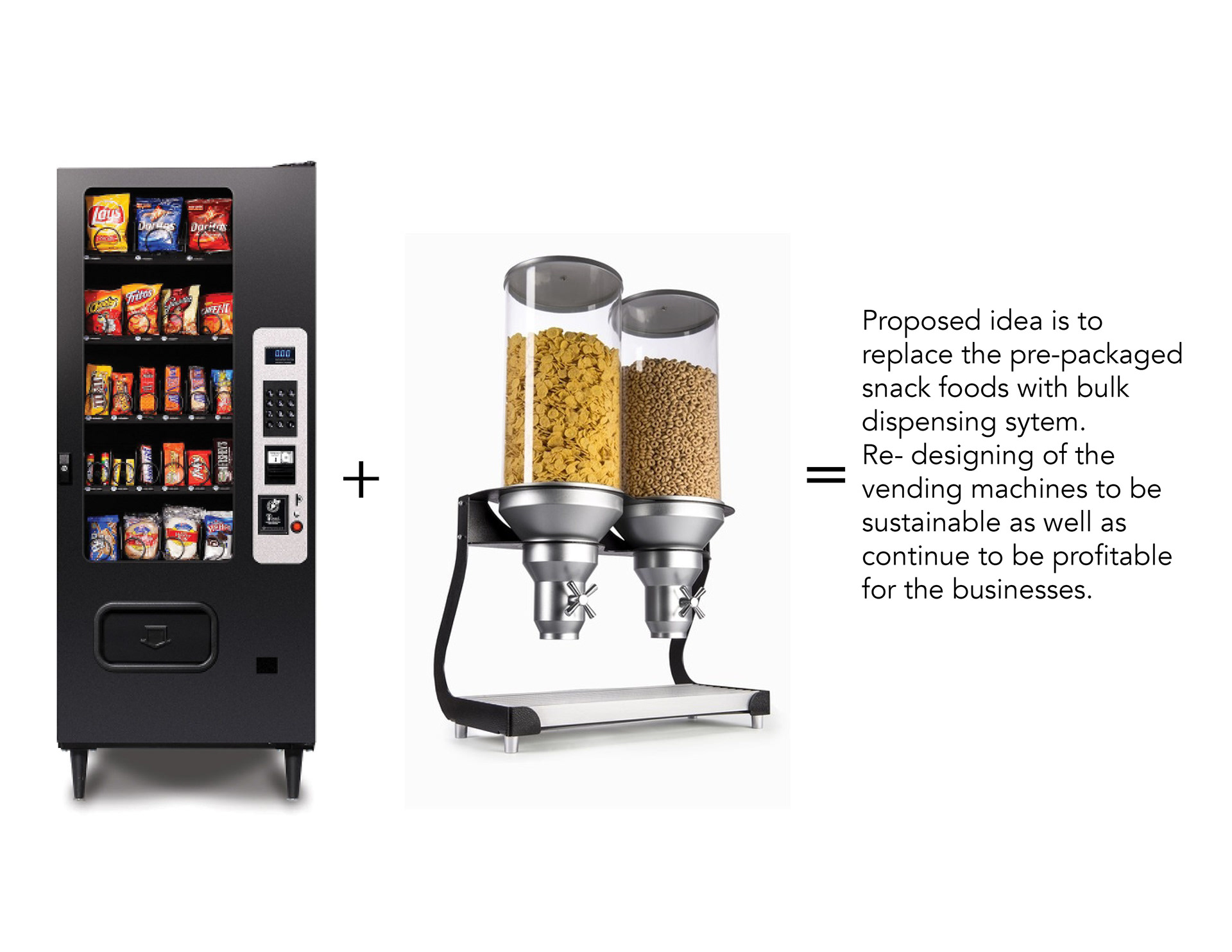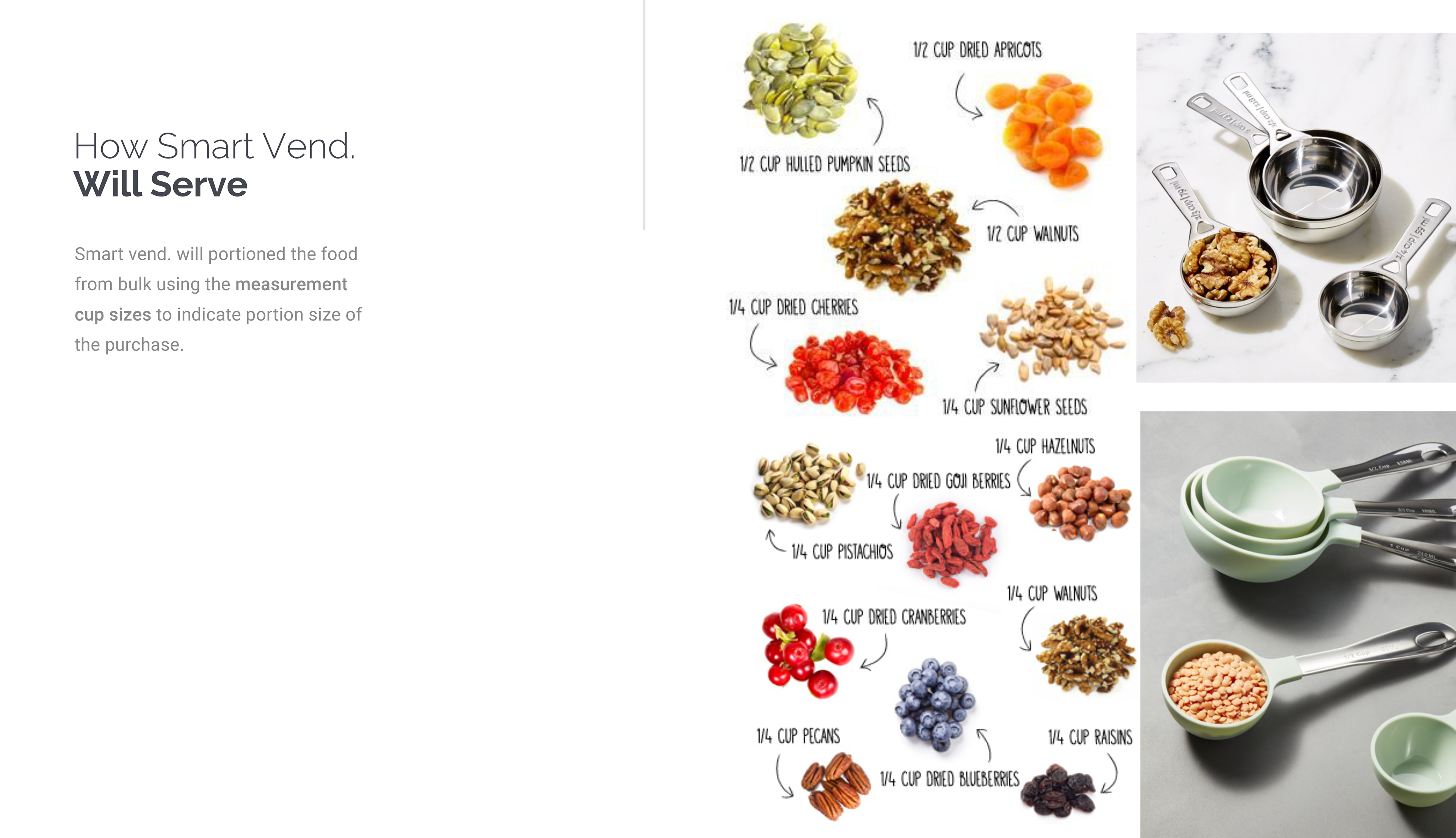 Monitor User interface and User Experience Development: 
Smart Vending Machine will have a digital screen that will allow users to see the nutritional and calorie information of their purchases with the serving size of their choice.  
The machine will give an option to the customer either to use their own container or purchase a compostable one. This "charging" for a container is being used to nudge people to re-use.