Collaborated within the in-house design team to create assets and deliverables according to received creative briefs. Mainly project managed each creative brief including; scheduled meetings with the stake holders to clarify and strategize the best ways to deliver their messages with the brand guidelines using creative assets. 
Below "Subscription Plan Icon Development" was a collaborative project between Creative Director, Product Design Team and I. The goal was to create 3 icons that identifies each subscription program that Crunchyroll offered as service to subscribers.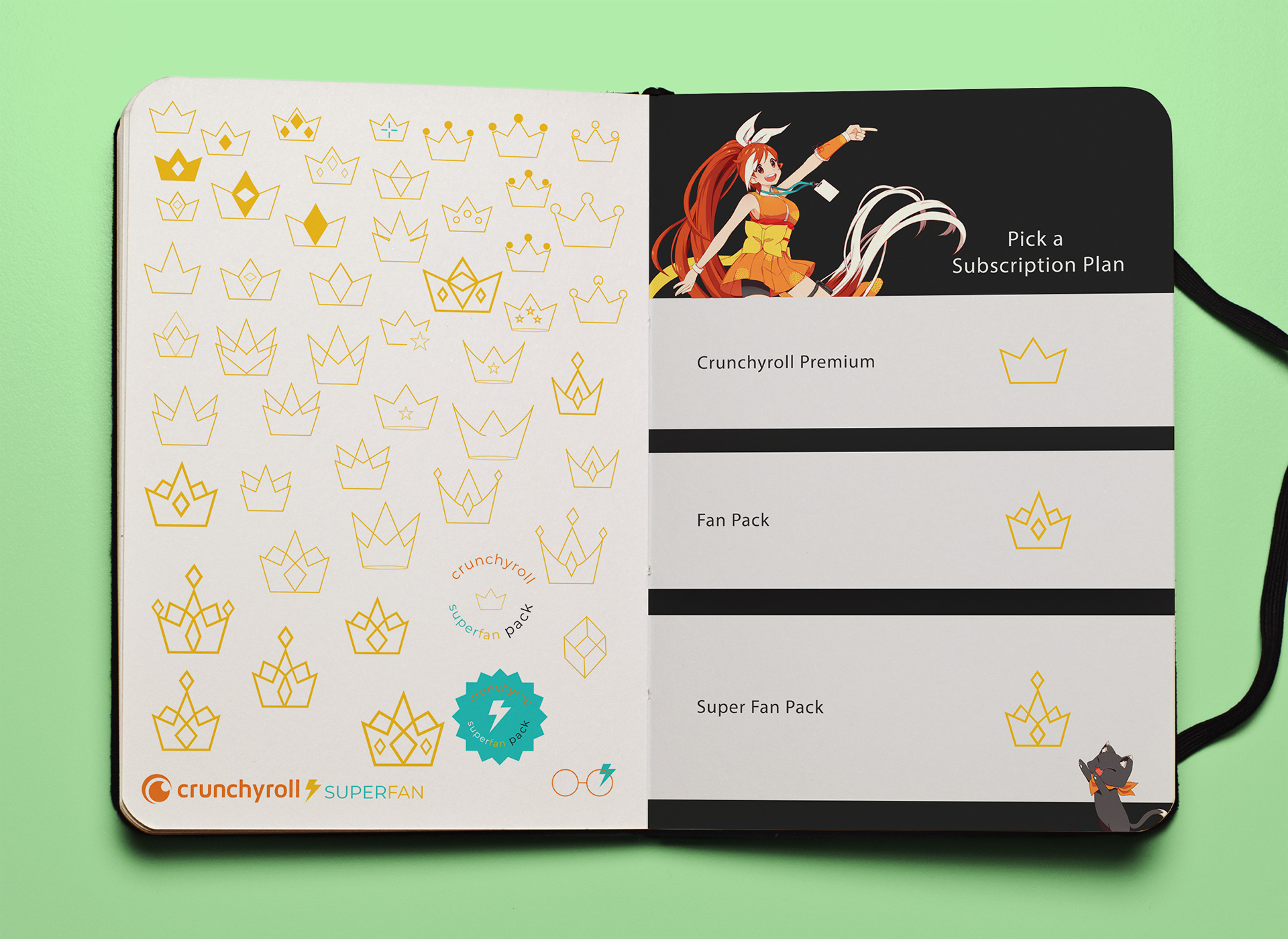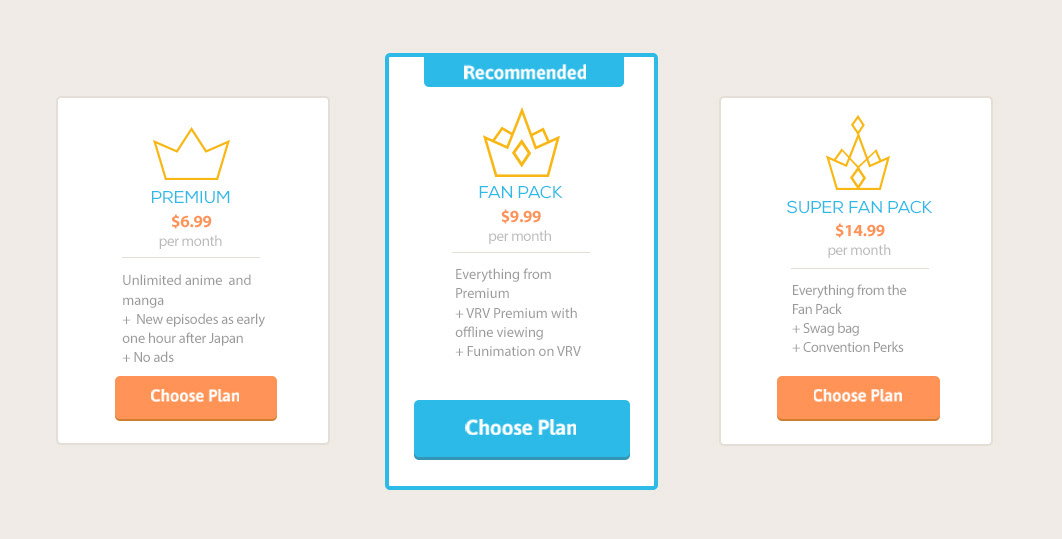 A Multi-Channel Digital Assets for an up coming anime show "How Not To Summon a Demon Lord". It includes web, email, social media, Hulu, and mobile assets.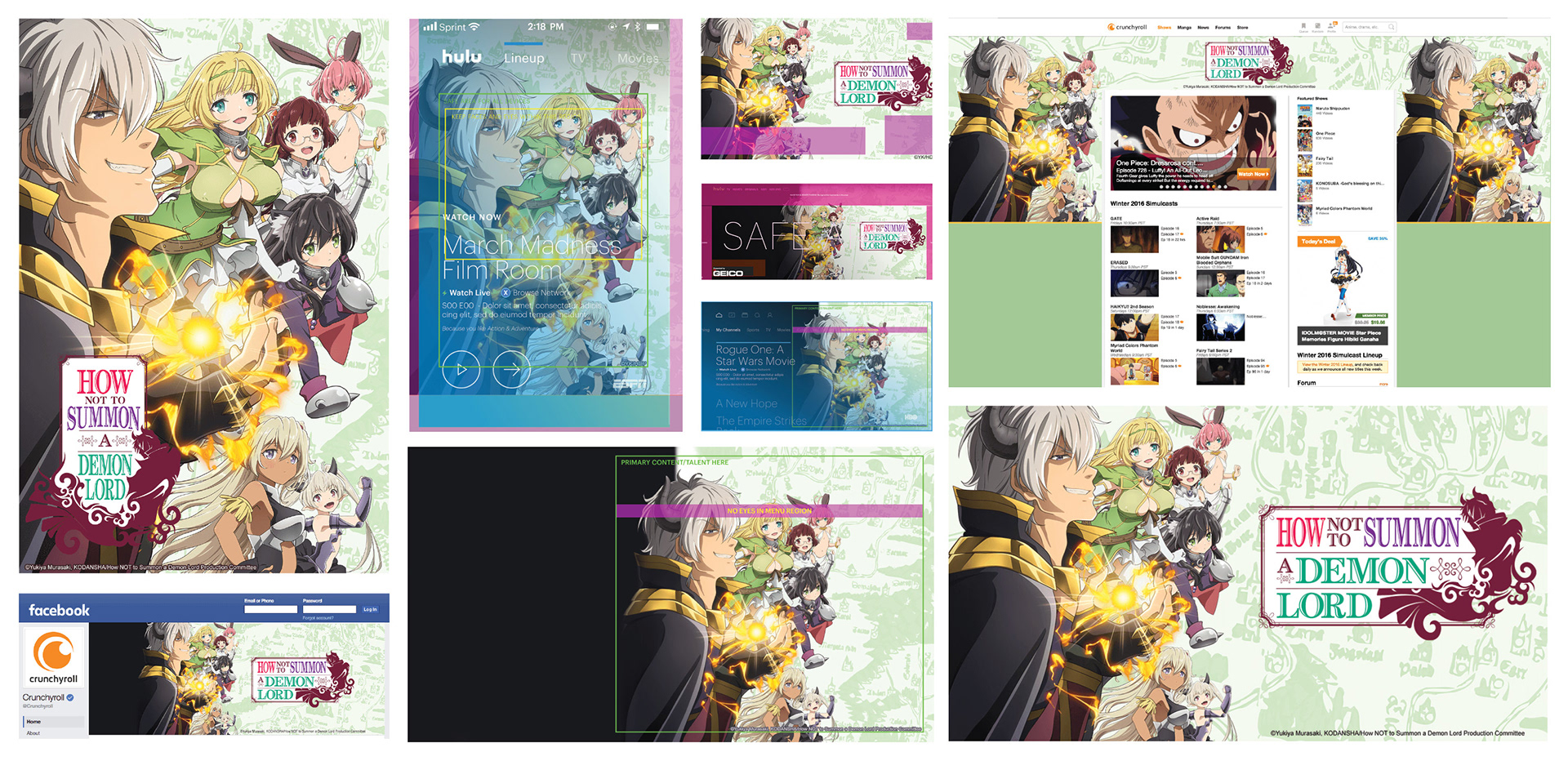 Posters were created to display on an upcoming Expo in UK, to advertise shows that viewers can watch at Crunchyroll.