Baby chair Design was developed to solve the problem of unavailable seating for babies from 5 to 12 months old. It is a foldable chair that can go over regular seating to create a high chair for babies. It is light and easy to transfer and carry with families when they are dining in restaurants or picnicking at a park.
Below is the design development process, starting from Persona board, target buyer to final design deliverables.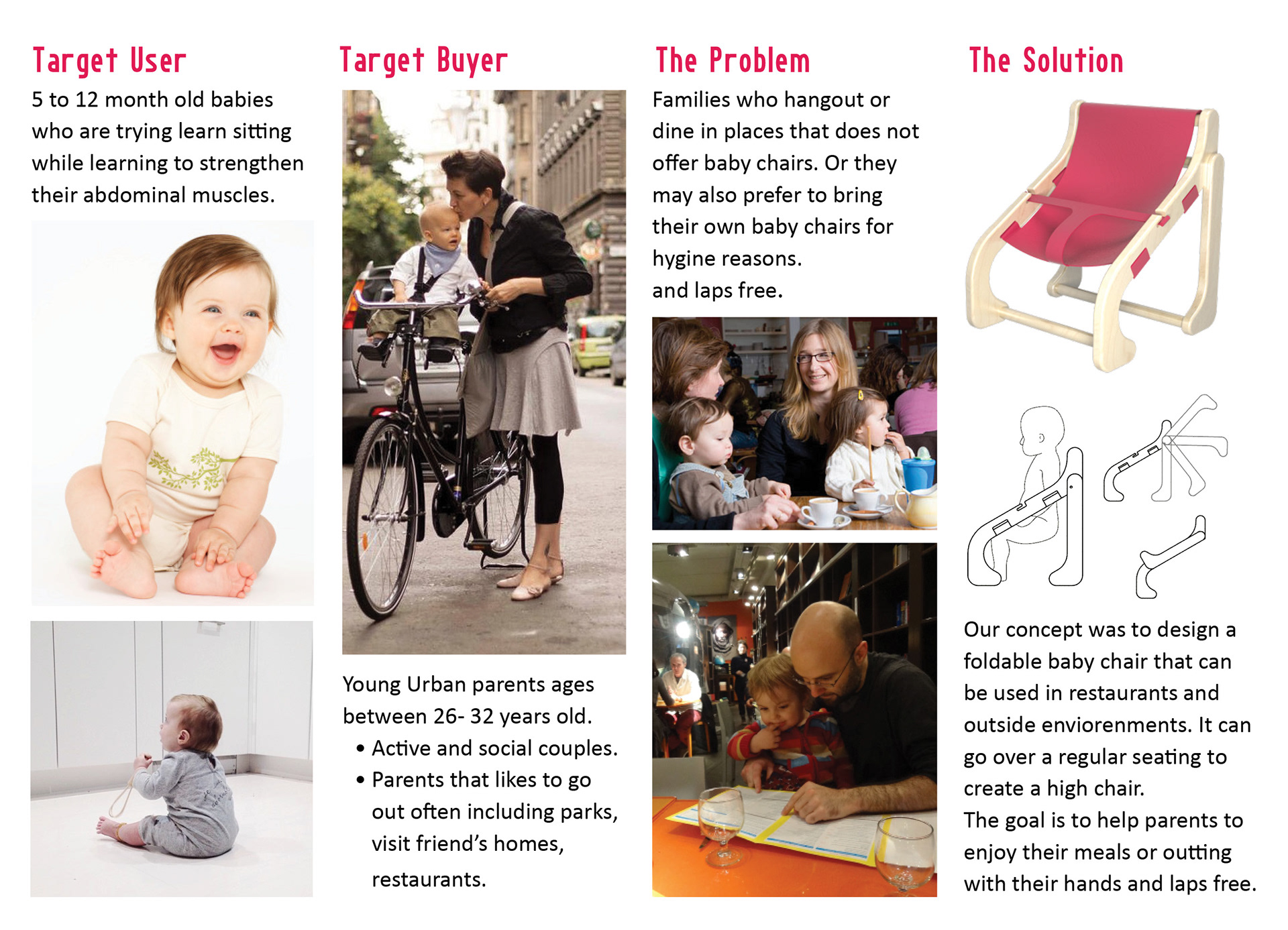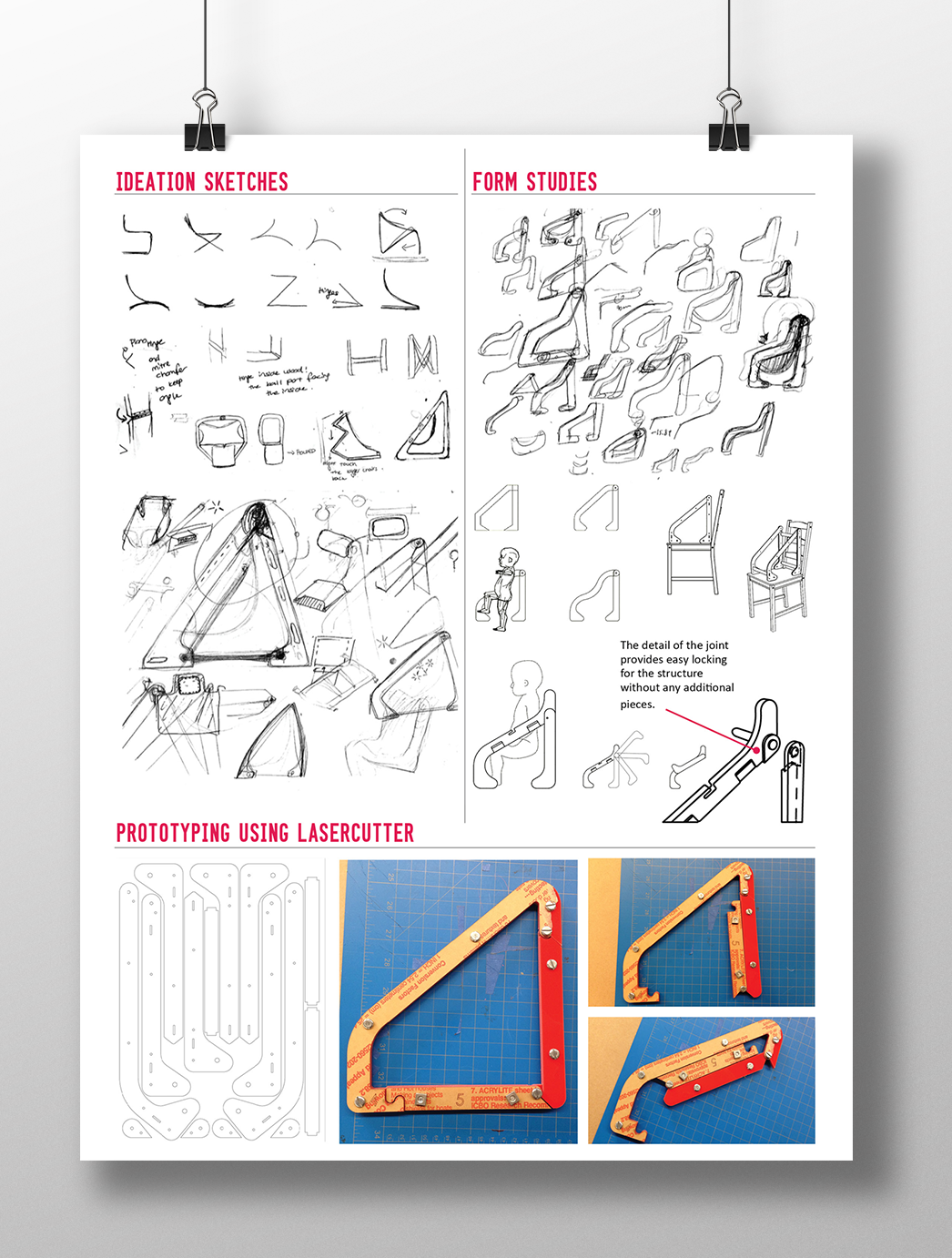 After the sketches, we have used laser cutter to prototype the chair using acrylic to test for sizing and ergonomics. And did necessary design changes accordingly.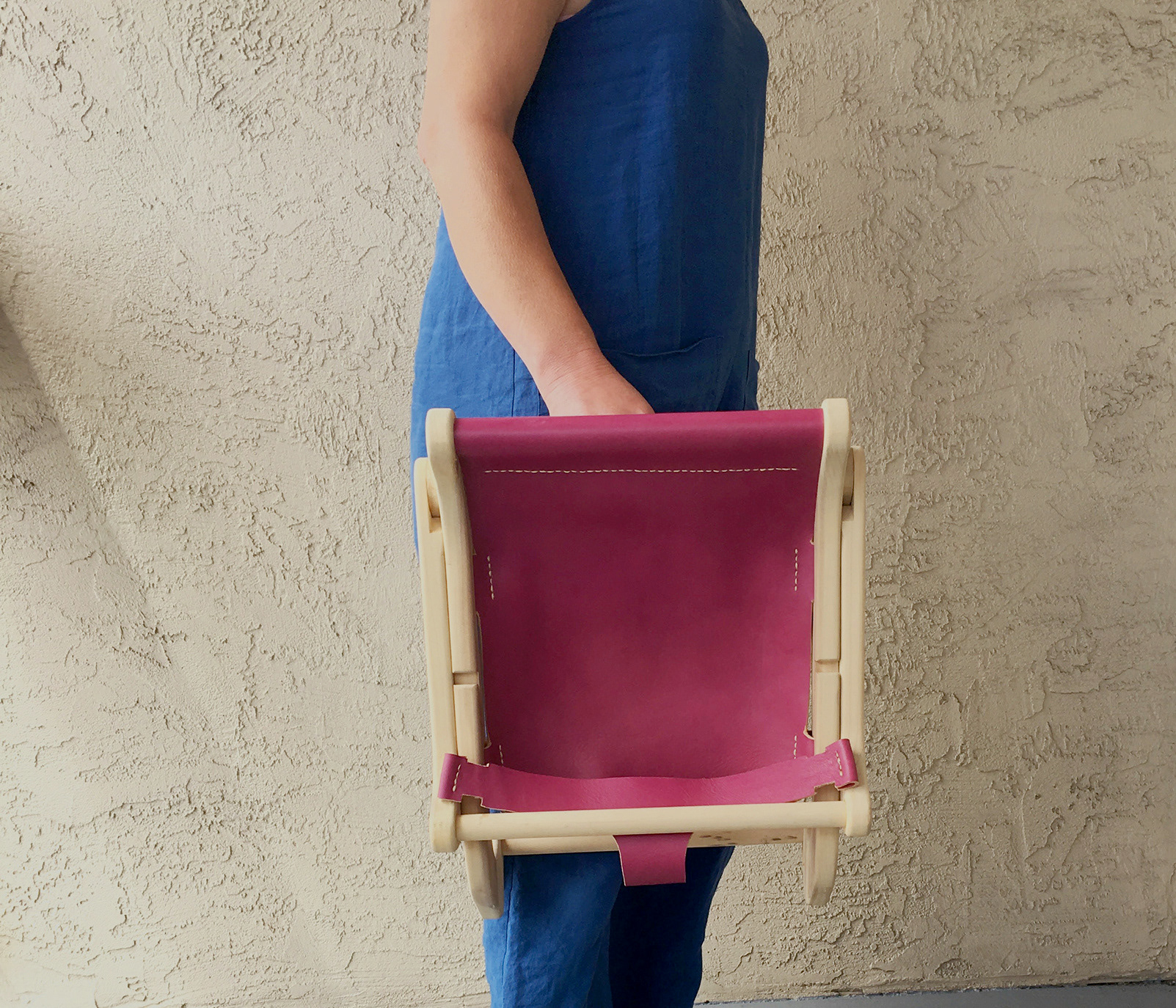 As finish product is made using solid poplar wood for the frame, and leather for seating. The frame is done by CNC machine, and hand finished. Seating is sewn by hand. For safety there is no loose parts for avoid choking hazard.